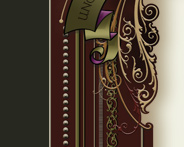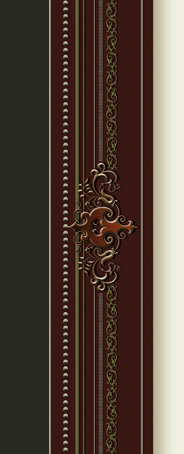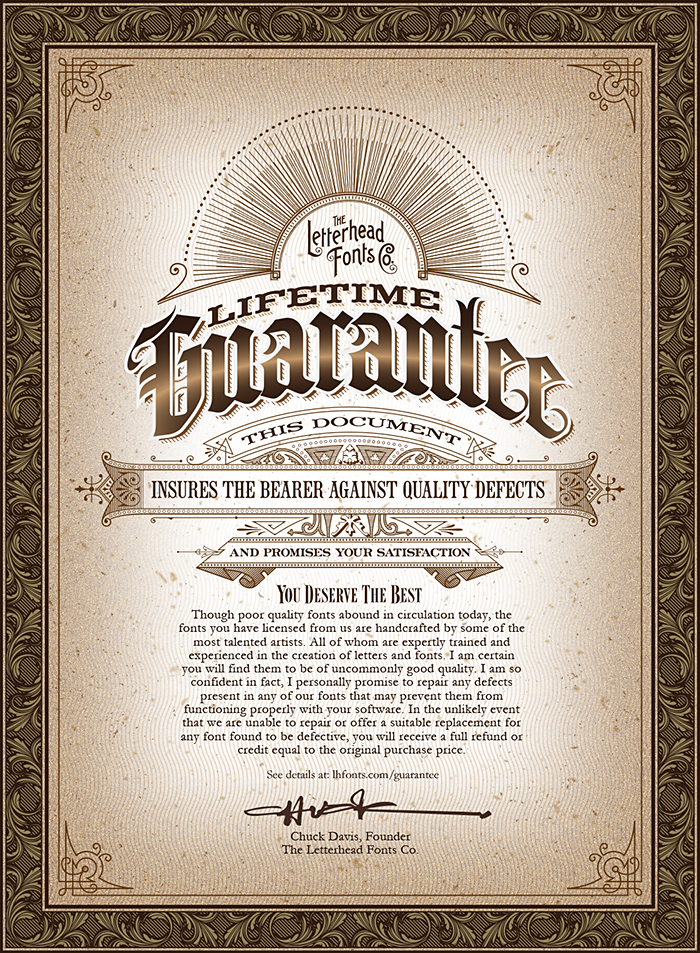 Lifetime Guarantee
We're very proud of dedication and craftsmanship that goes into each of our fonts. We go to great lengths to ensure the fonts you license from us are top-quality and error-free. By purchasing directly from Letterhead Fonts, all fonts are covered under our Lifetime Guarantee. As long as your license remains in effect, we promise to fix any defects present in the fonts that prevent them from functioning properly with your software. In fact, if you find a bug or flaw, chances are good that we already discovered it and released a free update. If we're unable to repair or offer a suitable replacement for any font found to contain defects, you'll receive a refund or credit equal to the original purchase cost of the license. So rest easy, knowing we've got your back - for life.

• Credit option available for life of license. Refund option expires one year from date of purchase.
• Lifetime Guarantee excludes licenses purchased through our third-party vendors.